Image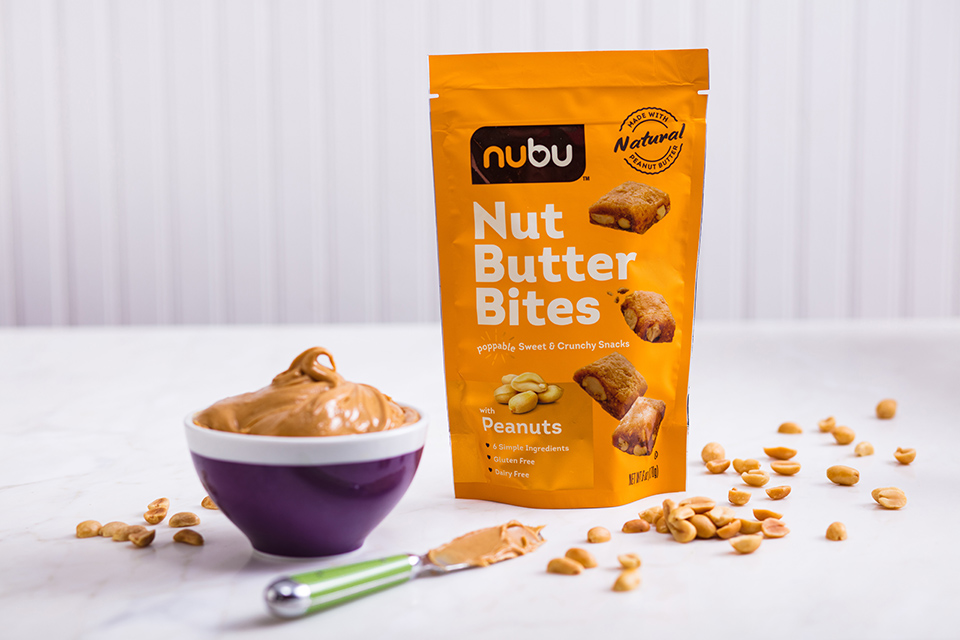 Nubu Nut Butter Bites with Peanuts
For real peanut lovers who can't get enough. A rich, 100% natural peanut butter base with added peanuts creates a delectable bite that will keep you coming back for more. Enjoy the 6 simple ingredients (without preservatives, gluten or dairy) and discover the answer to peanutty snack cravings.  
Peanuts, Corn Syrup, Sugar, Baking Soda, Natural Flavor, Sea Salt.
Contains Peanut. May contain Other Tree nuts, Soy, and Egg.
Total Sugar
13g - Includes 12g Added Sugars
Servings per Container
6.0